Floral design lessons
Basic course
Practice in 9 basic arranging forms and 3 different corsages. Introducing tools for flower arranging and how to use those, choosing flowers, color theory, care and maintenance of flowers and plants, wiring, and taping. All designs are practical and enables you to learn fundamentals of flower arranging. The course is suitable for everyone from complete beginner or with some experience also a hobbiest to start with. 1 lesson per month 1 year duration.

Intensive class
If you arrange 2 designs per day, you will be able to finish the course in 6 months.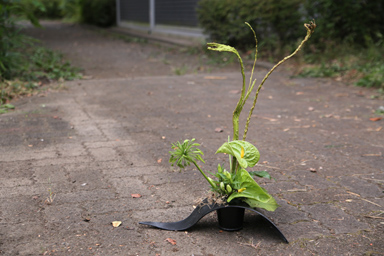 Increased practice using not only colour, form and textures, but also in-depth tips from the Master florist which will help you develop a new approach to your floral design. Let's try some different styles and enjoy stylish flower design! Contents include balance and proportion, texture, floristry knowledge, 5 modern forms and their techniques, practical floral arranging for both home and cooperate. 2 year duration.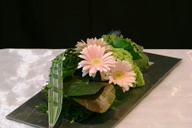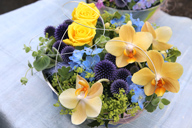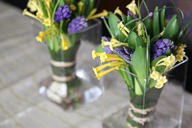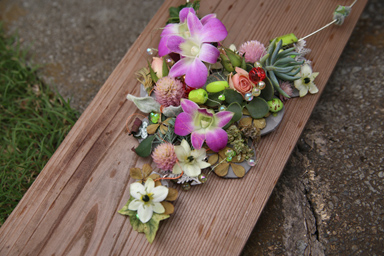 floral necklace
Suitable for teachers or florists. Instills principles of up-to-date designs and aims to develop individual skills at a profession level. Covering items are flowers for commercial situations, corporate, or special events such as weddings. Your works will be significant.


Experimental lesson
If you would like to come and see how the class conducted, I am willing to provide you a trial lesson during our regular class dates.

Students made beautiful Christmas wreath in December. Thank you for joining!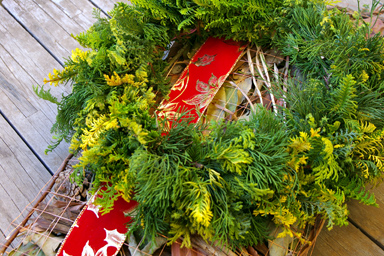 Mixing couple fresh greens and create textured door wreath. Come and learn traditional wreath making method!

Sat. 7th Dec, 2019
Tue. 10th Dec , 2019
Wed. 11th Dec, 2019
13:30-
5,400JPY

*Please bring a pair of scissors and a bag to take your masterpiece home with you!
info@act-flower.com for reservation

Florists and floral enthusiasts gather for their skill up session.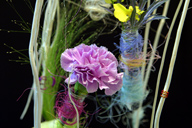 Schedule
| | |
| --- | --- |
| 2020 | Time 13:30-17:00 |
| Sep | 19th and 20th |
| Oct | 10th and 11th |
| Nov | 14th and 15th |
| Dec | 5th and 6th |
inquiry:
info@act-flower.com
tel: 042-363-8294
Fee
Admission fee 10,000JPY
3,500JPY/1 lesson + flowers
*Minimum number of students : 2

About myself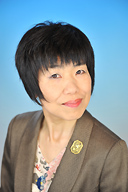 I first fell in love with flowers while I was working at a Swiss firm. In 1991, I completed basic floristry with Mrs. Rona Coleman of Flower Design of Britain, England. Upon returning to Japan, I started to teach in Tokyo. I continued to further my learning about floral design from the same institution. I have developed my own styles in both teaching and designing over the years, although nowadays I enjoy contemporary floral designs in particular. For the past couple of years I have been trained by Mr. Geoffrey Hughes. My sincere thanks to him!

I enjoy teaching, love to see my students development. I would like to extend a welcome to all people who enjoy flowers. I am fond of natural designs and often bring materials from woods or a park nearby. I like fine wine, good food and enjoy walking and pilates. I am able to provide classes in both Japanese and English! So please feel free to get in touch with me info@act-flower.com


Note
1991 International diploma , by Rona Coleman (NDSF) Flower Design of Britain
2007 The Master*, Flower Design of Britain, England
Presently teaching in Tokyo, designing for weddings, and working as a business consultant and advisor.

*Master florist
Becoming a master florist required finishing 5 different level classes and passing all of the examinations in addition to knowing a wide variety of flowers and techniques. For example, flower names and species in English and Latin, colour theories, and designing and planning skills, among other aspects of floristry. Examination was performed by the British international judge, Mrs. Lynda Owen in 2007.



Flower in the class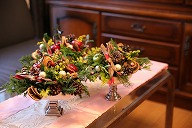 Flowers are purchased from the flower market and are prepared and conditioned prior to each class. You may also use foliage which is available from my garden throughout the year.


Inquiries
e-mail to : info@act-flower.com